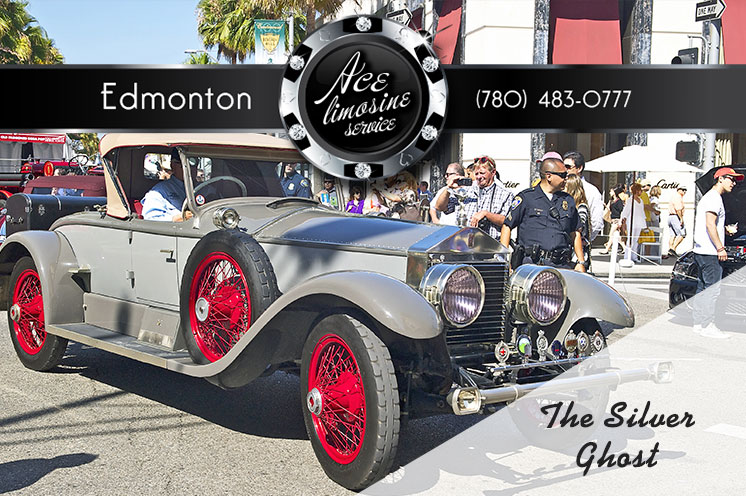 Do you know what the terms Rolls-Royce and Limousine have in common? What about if I added The Silver Ghost to that combination of words? The year was 1915, the car was a Rolls-Royce 40/50 hp Silver Ghost…with a limousine body!  That's correct this favorite maker of luxury vehicles was breaking the mold. Silver Ghost enthusiasts more commonly refer to this car as the "Mary Rose."
Captain H. Whitworth, from Yorkshire custom ordered this car but it ended up being picked up by the New York Rolls-Royce distributer, Schuette and was then sent to Mrs. Alfred DuPont of Delaware.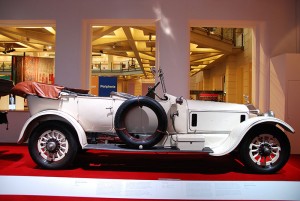 An interesting fact about the makings of this limo, it was made during a time when all the companies in Britain were focused on providing things necessary for the war, but when King George V. made the request for this vehicle directly and personally, the company hopped right on producing it.
The Silver Ghost was the first and only 1 out of 5 Rolls-Royce vehicles to have coachwork done to it by Hamshaw Ltd. of England. This spectacular limo has had about half a dozen owners throughout its lifetime. The limo boasts luxury from the 1900's with the wicker trunk, ivory door pulls, C.A.V. lighting, intercom and even an inlaid folding wooden table. This limo had all the bells and whistles for its time.
During an auction in 2007, the Gooding & Company purchased The Silver Ghost limo for a total of $1,100,000.00. When the Silver Ghost limo changed hands again in 2012, it was purchased for $561,000.00. This lovely piece of history has been sought after for years by many British car collectors, those who are lucky enough to own it, even for a brief period of time are willing to pay top dollar for that title.